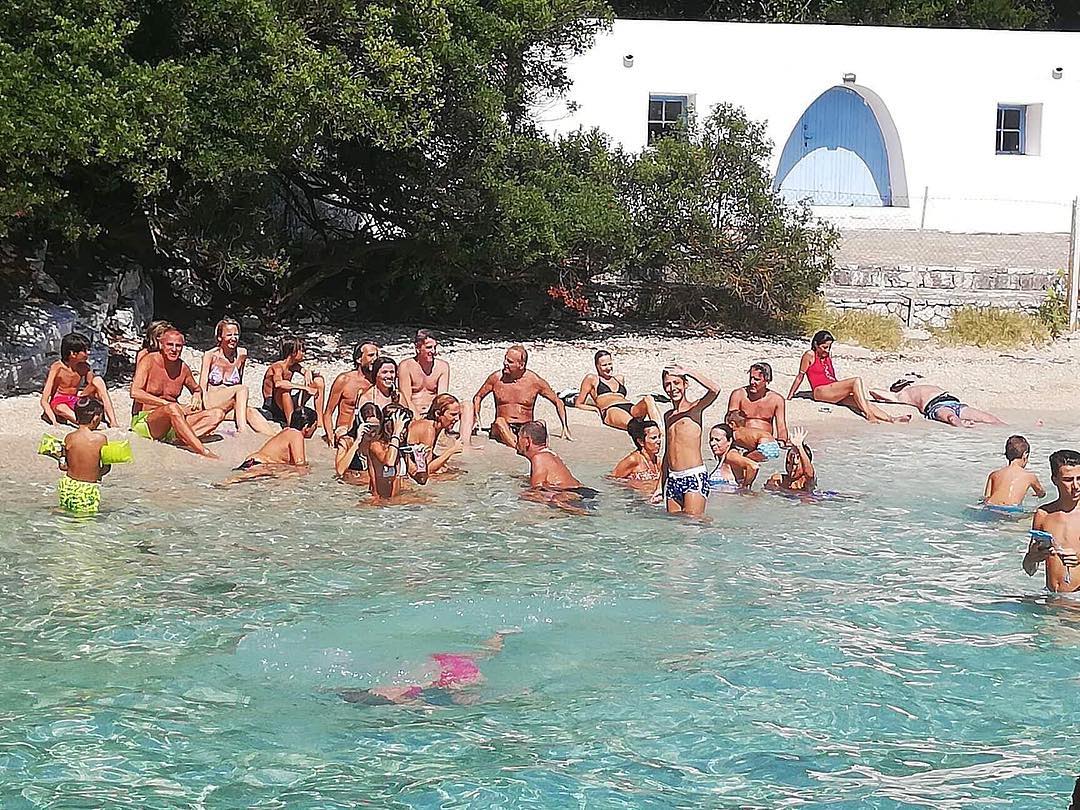 Having tasted the delicacies of Greek culture, we depart for the earthly paradise of the world's greatest tycoon Aristotle Onassis, Scorpio. We will stay there for an hour enjoying our last stop for swimming, accompanied by seasonal fruit on the world famous beach of Jackie Kennedy Onassis in front of the old tavern where the Greek Croesus enjoyed his wonderful delicacies with genuine olive oil and local wine from his vineyards, looking at the blue of the Ionian and relaxing in his thoughts.
Scorpio is an Ionian island located on the shores of the southern mouth of the gulf of Alexander of Lefkada.
It belongs to the complex of the Televoid Islands and to the complex of the Princes' Islands. North of Scorpio is the islet of Scorpio and belongs administratively to the municipality of Meganisi. In 1963 it was sold to the Greek shipowner Aristotle Onassis. On this islet, where there are few houses today, are the tombs of Aristotle Onassis, his son Alexander and his daughter Christina. For many years the yacht "Christina", later "Argo", docked in the bay of Scorpio. In 2012 it was bought by Russian tycoon Dmitry Rimbolovlev as a gift for his daughter's birthday.
Scorpio was named after his son Aristotle Onassis, Alexander, as the latter throughout his childhood wanted a scorpion for a pet, without the consent of his father. Finally, Aristotle Onassis, remorseful, having developed a special sympathy for his son, named the island Scorpio, causing prosperity and peace in their family relationship.
After the death of Aristotle Onassis, residents of the surrounding islands released various species of scorpions, to create a reputation on the island, in honor of the great businessman. Today, one can find more than 230 species of scorpions (some of which are rare) in large populations, such as emmanus scorpius and Scorpio russo.